RESTART
Exfoliator 10% AHA + 1% BHA
~Peeling~
Accelerate overall skin renewal with an exfoliator.
An exfoliator that removes dead skin cells, smooths unevenness and cleanses and tightens pores. The base consists of three AHAs (glycolic, mandelic and lactic acids) and a BHA (salicylic acid) in active concentrations of 10% and 1% respectively. The exfoliator also contains active ingredients that protect and soothe the skin, reducing the risk of irritation.
After use, the skin is clean, soft and radiant. Regular use helps minimise skin imperfections, reduce wrinkles and renew the skin in general.
Second place in the Best Popular Oil / Mask / Exfoliator category in the 2022 Cosmopolitan Beauty Awards.
"Ten minutes of exfoliation for naturally beautiful and younger-looking skin."

50 ml
IN BRIEF
Accelerates overall skin renewal
Removes dead skin cells, smooths unevenness
Cleanses and tightens pores, removes blackheads
Reduces skin imperfections and wrinkles
Evens out and brightens the skin
Soothes and protects the skin during application
Use as a special step in your skincare routine or on its own
Night treatment
For all skin types at any age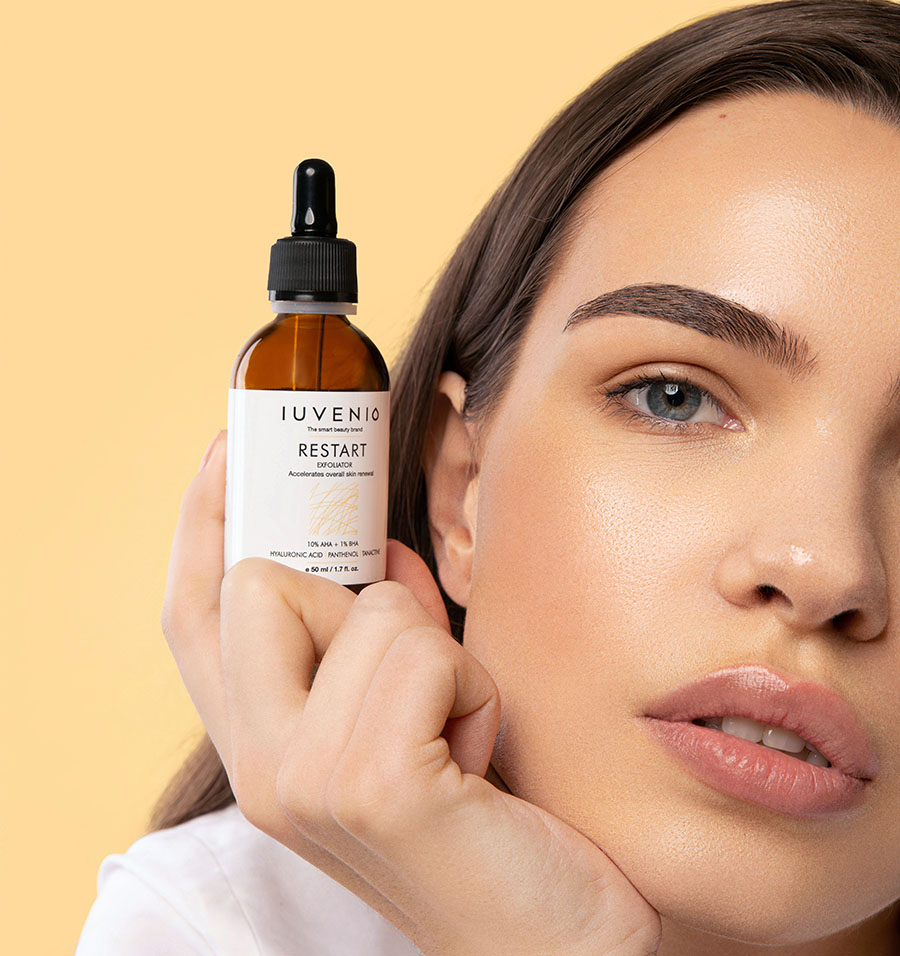 HOW IT WORKS
Panthenol and TanActine alleviate skin irritation after application of the AHAs and BHA. This makes the exfoliator better tolerated. At the same time, they help with skin regeneration.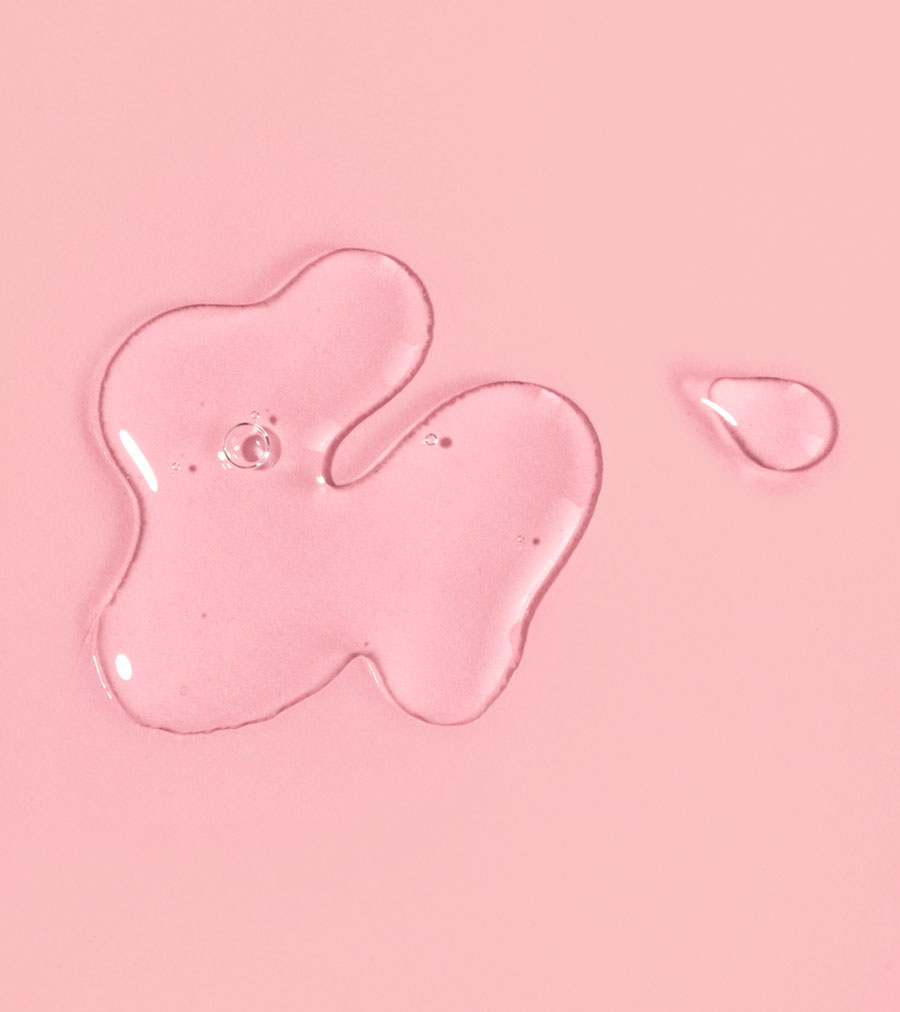 KEY ACTIVE INGREDIENTS
AHAs (10%) – glycolic acid (5%), mandelic acid (3.5%) and lactic acid (1.5%)
Remove dead skin cells, reduce skin imperfections and accelerate overall skin renewal
BHA – salicylic acid (1%)
Looks after oily skin, cleanses pores
HYALURONIC ACID
Reduces sebum production, improves the skin barrier, moisturises, is anti-inflammatory
PANTHENOL
Soothes, moisturises, anti-inflammatory
TANACTINE (GLUCOMANNAN FROM YEAST)
Anti-inflammatory, reduces skin redness and puffiness, protects skin cells against damage
INNOVATION
An effective exfoliator that protects and soothes the skin at the same time.
DIRECTIONS FOR USE
Apply a small amount of exfoliator to dry skin. Leave for 10 minutes before rinsing with lukewarm water. Use 1-3 times a week. A skin compatibility test on the wrist is recommended prior to the first use. Apply only to healthy skin and avoid the eyes during application. In the period immediately after use, exclude products containing retinoids, such as retinol. Avoid excessive sun exposure and use sunscreen.
Do not use in the event of hypersensitivity to any of the ingredients in the product.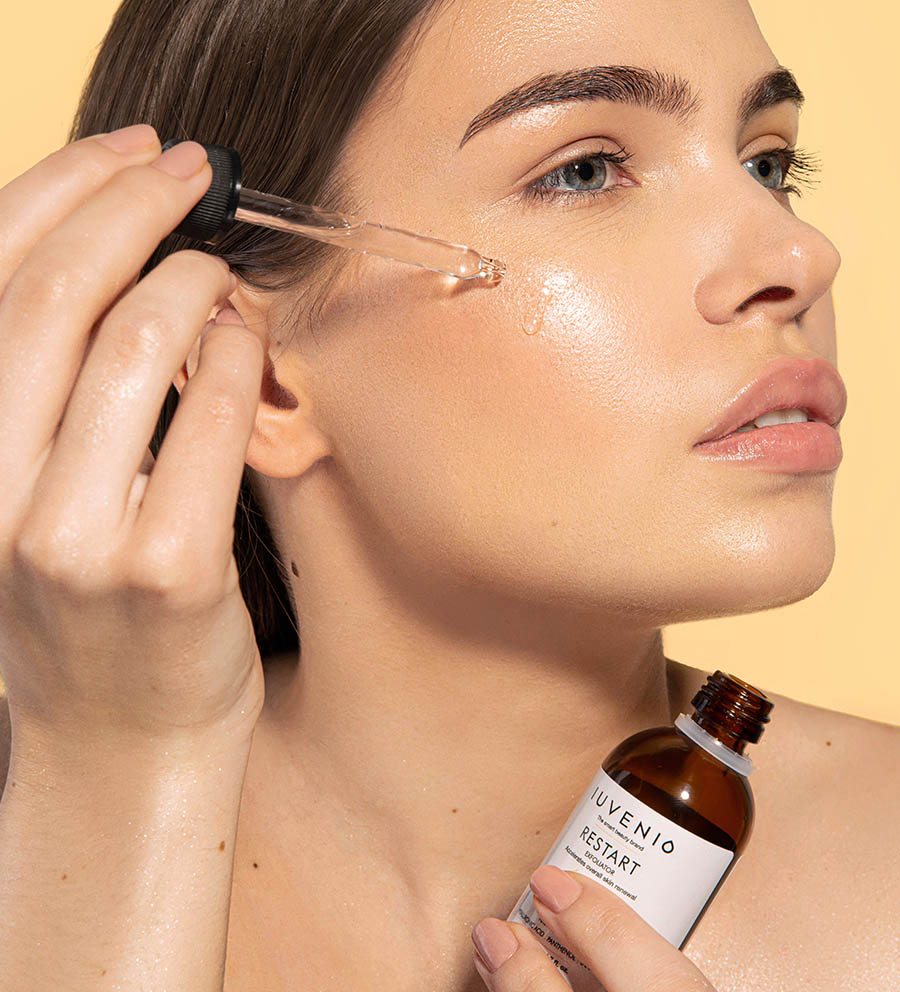 INGREDIENTS
AQUA, GLYCERIN, SODIUM LACTATE, GLYCOLIC ACID, MANDELIC ACID, PANTHENOL, LACTIC ACID, SALICYLIC ACID, PHENOXYETHANOL, SODIUM HYALURONATE, GLUCOMANNAN, SODIUM HYDROXIDE, HYDROXYETHYLCELLULOSE
Be the first who will post an article to this item!
PW
Petra Weigner
Produkt Restart exfoliator používám ani ne 2 týdny, a pleť je znatelně lepší. vydrží krásně čistá daleko déle než doposud. Produkt je tak jemný, ani o něm na pleti nevím. Používám 2x týdně. Mohu jen doporučit.
JV
Jitka Vodenková
Perfektní produkt, stahuje pòry,pleť je krásně vyhlazená,zatím nejlepší co jsem kdy měla na moji problematickou pleť. Po použití je pleť klidná,nepálí neštípe,nečervená. Tento produkt prostě musíte mít :)
J
Jana M
Zatím používám jen krátce, ale mohu jen doporučit. Na pleti neštípe, nepálí, prostě žádné podráždění a to mám opravdu citlivou pleť. Pleť je projasněná a hebká. Jsem opravdu spokojená, budu používat pravidelně a snad budou výsledky ještě lepší :-).
VT
Veronika Trpišovská
Velmi příjemný peeling i následný pocit z čisté hebké pleti. Krásně stahuje póry
JB
Jana Barošová
Zatím používám jen krátce, takže žádné zlepšení zatím nepociťují. Ale peeling je jemný, krásné uzavře póry.Plet je po použití jemná.
K
Kristina
Výborný produkt, mám krásnou pleť, ale změny jsou postupné, není to hned ze dne na den :)
VH
Věra Holušová
Produkt neštipe, pleť nečervená. Zatím žádný efekt nevidím. Používám krátce
KU
Kateřina Urbanová
Tento peeling je skvělý! Pleť je po použití krásně hebká, uzavírá póry, ale vůbec pleť nedráždí, nečervená, nepálí. A to mám hodně citlivou pleť a používám pravidelně 2x týdně.
MW
Marcela Wolfová
Použila jsem teprve jednou, nemohu tedy moc posoudit, ale zatím jsem rozdíl nezaznamenala.
A
Alena
Pleť je po použití Restartu miminkovsky heboučká, ale přitom vůbec ne červená ani jinak podrážděná. Za mě úplně návyková péče! Díky!