~Cleansing gel~
Start your skincare routine with a gentle cleansing gel.
A cleansing gel that also tackles skin protection. It removes makeup, impurities and excess sebum from the skin, gently and without irritation. The added active ingredients also moisturise, nourish and protect the skin against air pollution.
After application, your skin is fresh and smooth to the touch, without feeling tight or dry.
It does not leave a greasy film. No need to rinse after application.
"Skin cleansing, treatment and protection in one step."
250 ml
IN BRIEF
Removes makeup, impurities and excess sebum gently and without irritation
Hydrates and nourishes the skin
Improves the skin barrier that protects the skin against air pollution (anti-pollution treatment)
Use as step 1 of your skincare routine or on its own
Suitable for morning and evening skin cleansing
For all skin types at any age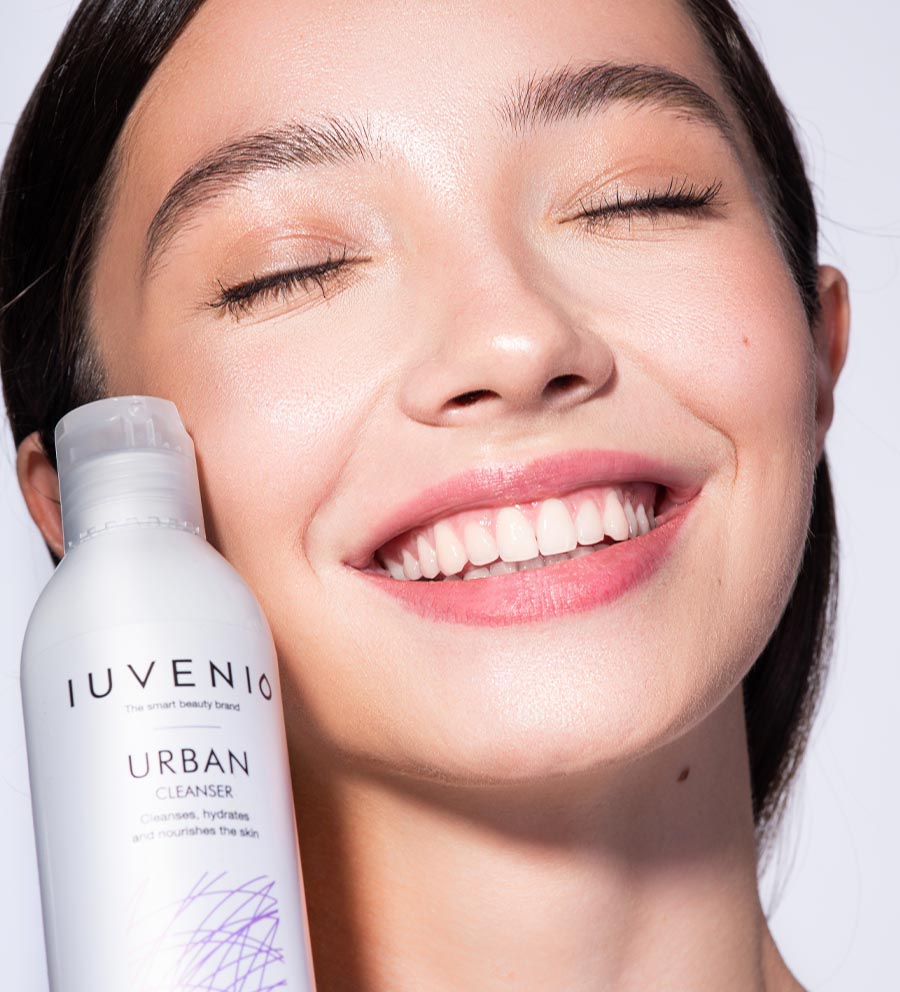 HOW IT WORKS
High molecular weight hyaluronic acid improves the skin barrier, preventing moisture loss and protecting the skin against dust and other impurities in the air.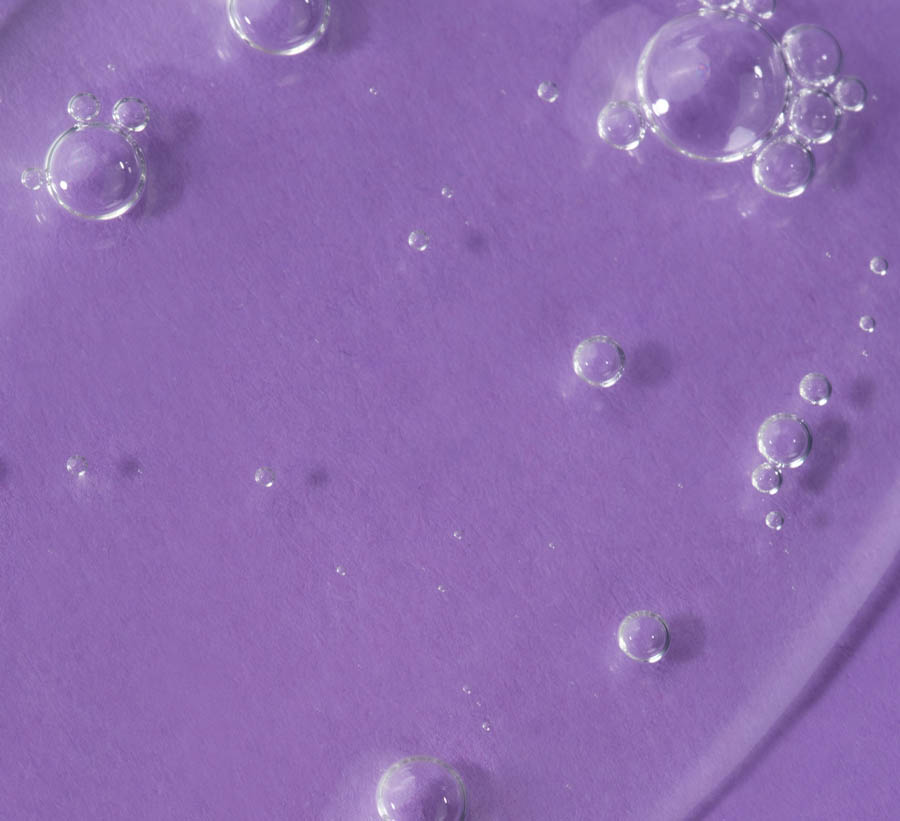 KEY ACTIVE INGREDIENTS
ALOE VERA
Soothes, moisturises, nourishes, anti-ageing
HIGH MOLECULAR WEIGHT HYALURONIC ACID
Improves the skin barrier (anti-pollution treatment), moisturises
PANTHENOL
Soothes, moisturises, anti-inflammatory
VITAMIN E
Neutralises free radicals
INNOVATION
Three important functions in one product – skin cleansing, treatment and protection. It is also easy to apply without water.
DIRECTIONS FOR USE
Apply a small amount of cleanser to a cotton pad and gently swipe across your face until you see no residual make-up or dirt on the pad. This product does not require rinsing.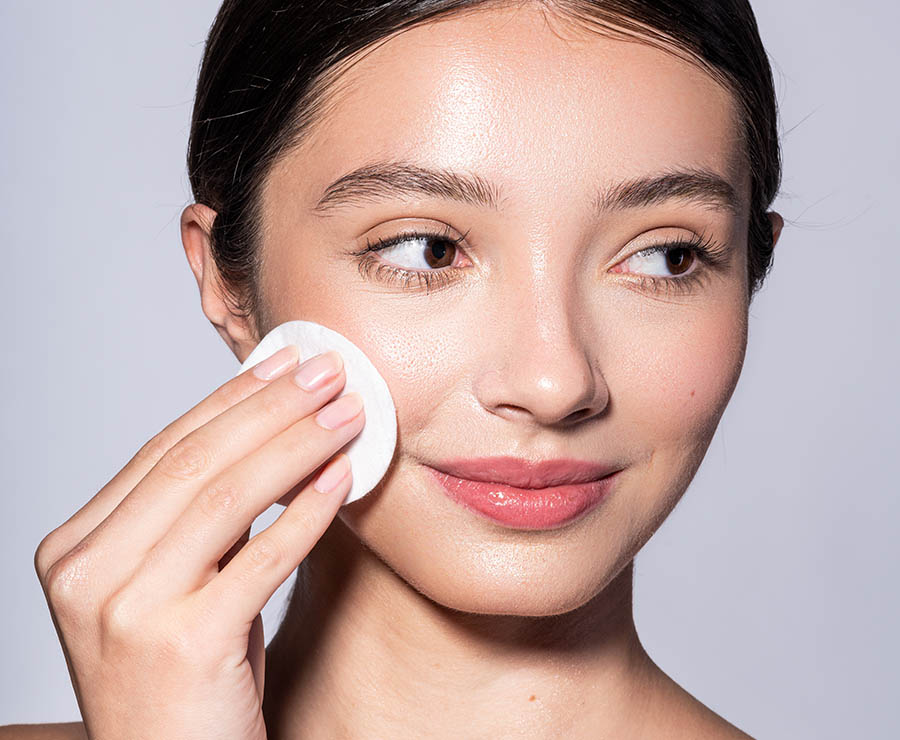 INGREDIENTS
AQUA, BUTYLENE GLYCOL, POLYSORBATE 20, ALOE BARBADENSIS LEAF JUICE, SODIUM HYALURONATE, PANTHENOL, TOCOPHERYL ACETATE, POLYSORBATE 60, CARBOMER, TETRASODIUM EDTA, SODIUM HYDROXIDE, BENZYL ALCOHOL, DEHYDROACETIC ACID
Be the first who will post an article to this item!
K
Kateřina
Nevysušuje, nemusí se smývat vodou. Za mě ideální využití
EK
Eva Komnacka
Velmi spokojená
MK
Michaela Krajícová
Skvělé jemné odlíčení
J
Jana
Gel mi maximálně vyhovuje, používám pravidelně již třetí měsíc a zatím nejlepší čistící gel, který jsem kdy vyzkoušela. Krásně odličuje, pleť zůstává jemná, vyhlazená, svěží. Mohu jen doporučit.
MD
Markéta Ditmarová
Gel je velmi příjemný, ale s kvalitním makeupem si bohužel vůbec neporadí. Na pudr by asi stačil.
L
Livia
Vynikajúco odličuje make-up, nevysušuje pleť a hlavne nepáli oči. Plánujem zakúpit znova
AU
Aneta Urbanová
Naprosto super, používám na čištění pleti ráno a večer a už na něj nedám dopustit.
V
Veronika
Používám zatím cca 14 dní, v kombinaci s nočním krémem RETOUCH anti age. Doporučuji - osobně mě vždy trápila mastnější, ale citlivá pleť a vidím už nyní výsledky - věk 40 let. Pleť je čistější a nemá sklony se mastit.
MŽ
Milena Žáková
Všechny produkty z řady jsou skvělé, příjemné, neparfémované. Každý večer se vyloženě těším na svůj "kosmetický rituál". Za mě top značka a navíc českou kvalitu vždy ráda podpořím.
MH
Monika Hatalová
Velmi jemná konzistence, snadno rozpouští make up, postačí malé množství přípravku. Pleť je po URBAN jemná, póry viditelně menší. Maximální spokojenost!
LM
Lenka Miess
Velmi mi vyhovuje konzistence a pocit pleti po odlíčení. Čistí velmi dobře.
M
Milada
Mám smíšenou pleť přiklánějící k suchosti. Čistí dobře, ale nenosím make-up jen sluneční krém tak nemohu posoudit zdá by sundal úplně vše. Spotřebuji, ale znovu asi nekoupím. Uvidím.
R
Romana
Spokojenost obrovská, mám již druhé balení. Pleť je po odlíčení krásně hebká a vypnutá. Gel nepálí, neštípe ani nevysušuje. Celkem dobře si poradí i s řasenkou. Používám i další výrobky z této řady a řekla bych, že pleť určitě vypadá lépe.
M
Marty
Recenze dvěma slovy: Neuvěřitelné výsledky ***** Recenze více slovy: Gel krásně čistí pleť. Jediné, co příliš neumí, je odlíčení řasenky. Po aplikaci nemám pocit vysušení a velké plus, nemusím jej umývat vodou. Současně nemohu hodnotit, zda je to pouze jedním z produktů, ale po nekonečně dlouhé době jsem s jednou značkou kosmetiky spokojená a nemám potřebu po netu hledat další. Používám celou sadu ve 4 krocích, URBAN, FRESH, CROSSLINKED, VITAL, již 1,5 měsíce. Za mě naprostá paráda. Zúžené póry, akné nejen ubylo, ale zároveň pokud se nějaký pupínek i pupen udělá, rychle se hojí. Nehovořila bych o zázraku, ale přípravku na problematickou pleť, který mi vážně pomáhá. Pleti se daří skvěle, je nejen jemnější, ale hlavně spokojená (a pak i já :).
A
Andrea
Gel je na pleti moc příjemný, po aplikaci je pleť hladká, není vysušená a nepne. Dovedu si představit, že ho budu používat i v teplých dnech během dne bez další péče. Používám ráno i večer, občas si s přítelem dáme v koupelně společný iuvenio time. Po vysazení HA se mi začalo objevovat akné, zhoršila se mi pleť a byla jsem z toho nešťastná. Už měsíc používám kombinaci produktů URBAN, FRESH, CROSSLINKED, VITAL, RETOUCH a CALM. Ten rozdíl je neuvěřitelný! Viditelné akné zmizelo, póry se zmenšují a já si už nepřipadám jak puberťák.
JH
Jana Hanzlíková
Také jsem koupila a jsem spokojená, odličuji i oči a nepálí,neštípe
R
Roman
Pěkně plet' vyčistí a zároveń o ní pečuje. Oceńuji použití bez vody. Plet' je vypnutá, osvěžená a není suchá.
I
Iva
Skvěle odličuje, stačí tampónek.
T
Tomáš
Konečně něco čím snadno vyčistím obličej po sportu, teď se hodí. Společným sprchám se vyhýbám a gel se nemusí smývat.
I
Igor
Velké balení účinného produktu, snadno se používá, obličej je dokonale čistý - používám jako dočištění obličeje po sprchování.
A
Adéla
Super na čištění a péči v jednom. Ideální pro dny, kdy je příliš horko na použití krému. Pleť je hydratovaná, ale není mastná. Voní trochu po aloe.